2019 Festival
Chris Stout and Catriona McKay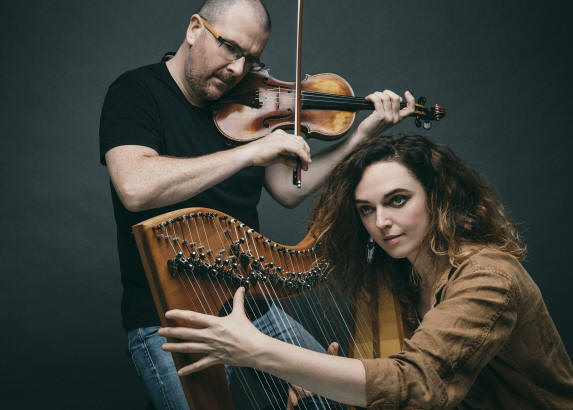 The main event of the festival will be our Saturday night concert with ceilidh featuring the headline acts of: Chris Stout and Catriona McKay. Catriona McKay is from Dundee on the east coast of Scotland and Chris Stout is from Fair Isle, one of the Shetland Islands and both have their roots in Scottish traditional music.
They are driven to use this grounding as a starting point to challenge their instruments and to develop and explore new music. The result is a dynamic and adventurous sound that retains the identity of their traditions yet allows the music to have a freedom and connection to other musical styles they are drawn to.
They have performed, recorded and collaborated with musicians from Japan to Australia. Recent collaborations closer to home include a critically aclaimed album with irish singing legend Seamus Begley and Scottish singer song writer King Creosote.
Fiona Hunter Band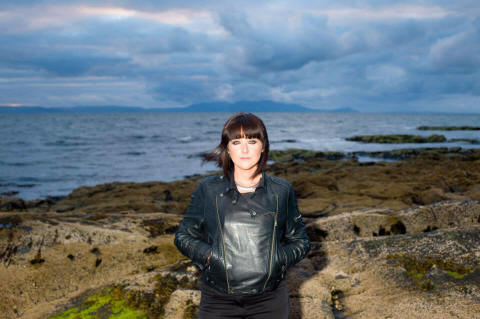 Fiona Hunter is one of Scotland's foremost traditional singers and is fast garnering a reputation as a highly gifted song interpreter.
Fiona began her singing career while completing her degree at the Royal Conservatoire of Scotland), where she studied under the tutelage of highly revered singers Andy Hunter, Alison McMorland and Brian MacNeill. Fiona then undertook an internship at the illustrious Smithsonain Institute in Washington DC, home to decades of invaluable folklore study.
Having developed a particular enthusiasm for the songs of the Scottish Travellers, she has worked with members of the Perth-shire based Stewart family, learning her craft first-hand from the last tradition-bearers of this celebrated folksong dynasty.
Fiona has been singing as part of renonwed folk song group Malinky for the best part of a decade. Her time with the group has seen them win many accolades including the prestigious Folk Band of the year award at the 2010 MG Alba Scots Trad Music Awards. Fiona has also been nominated three times in the Scots Singer of the Year category at the awards.
And then..... Dance your socks off
In true Gigha tradition the evening will be a rousing ceilidh hosted by Rhuvaal.
Hailing from Argyll, Scotland, Rhuvaal are a young folk based traditional band consisting of 5 members.
Having built up a solid following in Kintyre, the band have been enjoying playing in different venues throughout the country and exploring their sound and music.
Playing modern traditional music with a variety of instruments and songs, Rhuvaal are a band to look out for in the future.
LATE BAR and REFRESHMENTS