2018 Festival
There is no Friday concert this year but there will be a Friday evening session in the Gallery Tea-Room and live music at both Hotel and at the Boathouse on Saturday afternoon.
We are pleased to welcome Loch Fyne Pipe Band who are playing a set outside the Hotel at about 3:30 on Saturday afternoon, as well as sessions at the Gallery.
An Evening With...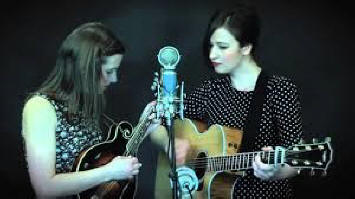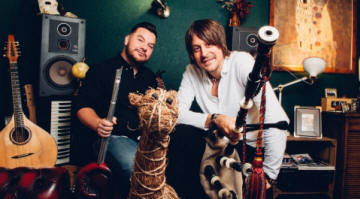 Our format for the 2018 headline event is innovative.
We are presenting "An evening with" four award winning and multi-talented Scottish based musicians: - Laura-Beth Salter and Jenn Butterworth, Ali Hutton and Ross Ainslie.
They essentially play as two duos but also all four play together. They will play their own songs and tunes and then play a joint set. We're looking forward to some great and innovative music.
Ross Ainslie and Ali Hutton
Ross Ainslie and Ali Hutton released their second album 'Symbiosis II' spring 2018.
They won the best duo category at the BBC Radio 2 Folk Awards in 2017.
Their music is based around their skills as pipers and on whistles, with guitars and percussion.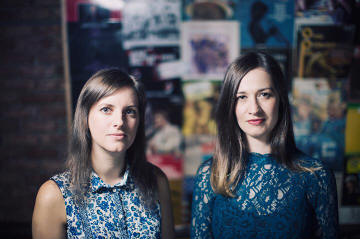 Jenn Butterworth and Laura-Beth Salter
Jenn Butterworth and Laura-Beth Salter released their album "Bound" in 2016. They have years of playing together as well as solo careers.
Jenn Butterworth is one of Scotland's foremost female guitarists, and Laura-Beth, a bluegrass influenced mandolin player.
Both have sublime voices.
The evening will then continue with Ceilidh sets by local top band Deoch 'n Dorus.
A very small number of discounted tickets are available for children under 12.
LATE BAR and REFRESHMENTS